Our District
Located in Paramus, New Jersey, the eight schools that comprise our school district share the common mission to provide a safe learning environment for our kindergarten through high school grade students.
Our Mission
Paramus Public Schools, built on a tradition of excellence and innovation, in partnership with its community, empowers students to succeed as global citizens who add value to the world.
Choose Paramus Schools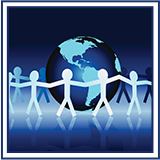 When it comes to your child's education, we know you have a choice. Thank you for taking the time to find out why you should choose Paramus Public Schools.