Buildings & Grounds Services
The Buildings & Grounds Department is committed to providing quality services in a responsive and caring manner. We provide support to the faculty, administration, community members, and students—sharing the responsibility of giving our students a positive learning experience. 
Paramus Buildings & Grounds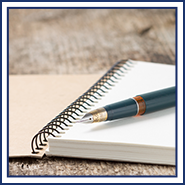 The Paramus School District's Buildings & Grounds Department consists of 60 custodial, maintenance, and grounds personnel who maintain over 750,000 square feet of educational and administrative space with over 140 acres of grounds and athletics facilities. The district's eight school buildings house 3,850 students and 750 staff members and provide facility usage throughout the year to the community for many different functions.
Contact Our Team

We encourage comments and suggestions that will further contribute to our ongoing commitment to provide and maintain hazard-free and flexible facilities to accommodate student and community needs. Please feel free to contact our department staff by email or by calling (201) 261-7800 followed by the extension.