Human Resources & Employment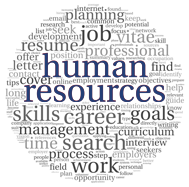 The Human Resources Department of Paramus Public Schools is committed to recruiting, hiring, and supporting the most dedicated and qualified employees. Our employees must be able to educate all students to their highest level of academic potential as well as teach them the skills and knowledge to become capable, creative, and responsible citizens.
Contact Human Resources
Whether you're a current employee or applicant, we look forward to speaking with you. Please email our Human Resources staff members or call the office at (201) 261-7800 followed by the extension.
Carla Alvarez
Director of Human Resources
Ext: 3005
Send Email

Gabrielle Campanelli
Administrative Assistant
Ext: 3048
Send Email

Betty Gomez
Administrative Assistant
Ext: 3006

Principles for Education Employers
As an employing body, Paramus Public Schools abides by these principles.
Maintaining EEO and ADA (Americans with Disabilities Act) compliance and follow affirmative action principles in recruiting activities in a manner that includes the following:
Reviewing selection criteria for adverse impact upon protected groups as defined by EEO and ADA.
Avoiding use of unacceptable inquiries during the recruiting process. These include, but are not limited to, requests for candidate photographs, information on marital status, parental status (including number of children), sexual orientation, physical/mental/medical limitations, age, race, or religion. Employing organizations should review and if necessary revise application forms and interview questions to delete all but the necessary job-related questions.
Investigating concerns forwarded by the career services office regarding EEO and/or ADA non-compliance and seeking resolution of such concerns.
Supplying accurate information on the organization's employment opportunities.
Refraining from any practice that improperly influences and affects job acceptances. Such practices may include undue time pressure for acceptance of employment offers and encouragement of revocation of another employment offer. Employment professionals shall strive to communicate decisions to candidates within the agreed-upon time frame. Education employers should be responsible for employment offers made by their representatives.
Maintaining the confidentiality of all candidate information, regardless of the source, including but not limited to placement or credential files, personal knowledge, written records/reports, and computer databases. Candidate information should not be disclosed to another organization or individual without the prior written consent of the candidate, unless necessitated by health and/or safety conditions or requirements of law.
Providing candidates with written statements outlining employment offers including but not limited to: position, salary, start date, and term of employment.